ANCA Local Leaders Testify in Support of California Assembly Resolution Urging Administration Hold Azerbaijan to Account
The Armenian National Committee of America – backed anti-blockade resolution AJR 1, which condemns Azerbaijan's 100-day blockade of Artsakh, has been passed by the California Assembly Committee on Judiciary with overwhelming bipartisan support.

ANCA local leaders were present during the committee hearing, and testified in support of the expeditious passage of the resolution, which reaffirms California's recognition of Artsakh's right to self-determination, urges the Biden Administration to provide emergency humanitarian assistance to the Armenians of Artsakh, and calls for the Biden Administration to holds Azerbaijan accountable for its aggression by enforcing Section 907 restrictions on military aid to Baku.

"This is a courageous step in condemning Azerbaijan's blockade of Artsakh, and the reaffirmation of California's commitment to Artsakh's right to self-determination speaks to the essence of our values as Americans, and as Californians," stated ANCA San Francisco representative Khatchig Tazian in remarks before the committee. "With this resolution, let us make sure the U.S. Government and our tax dollars are not enabling Azerbaijan's aggression against the Armenian people – as the Aliyev regime perpetrates this genocide right under the nose of the international community."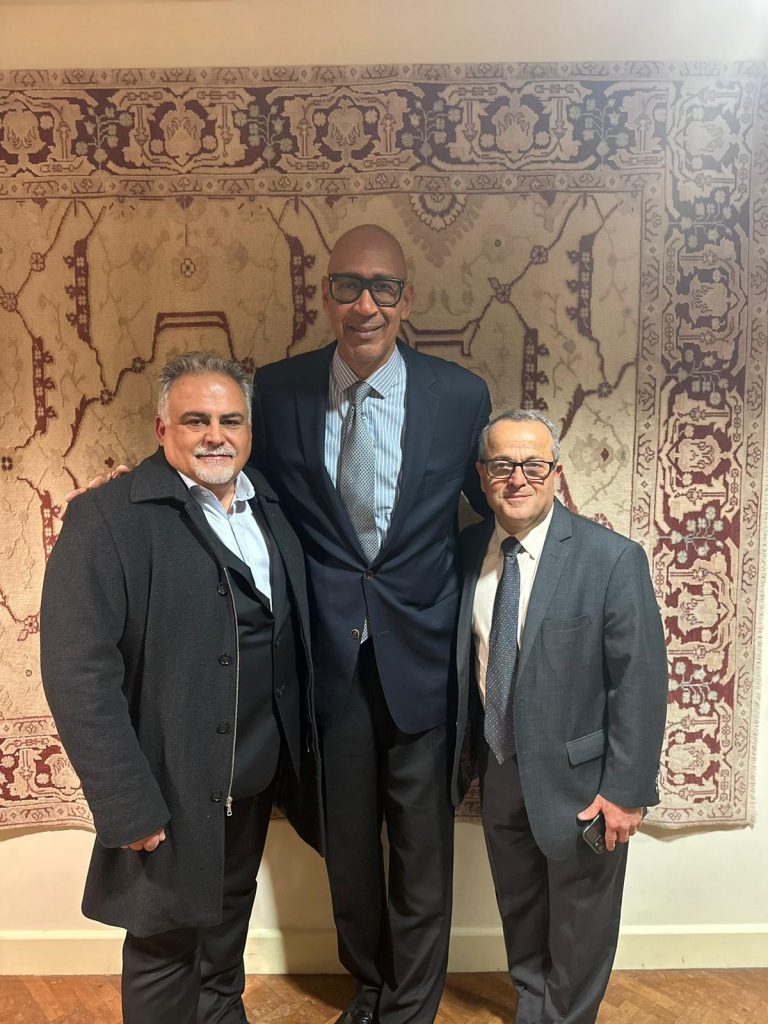 Long-time ANCA Burbank activist Antranik Jarchafjian spoke to the deep connections between the Armenian-American community and the people in Artsakh impacted by the blockade. "Among the 120,000 people of Artsakh is my son, who was born and raised in Southern California and moved to Armenia to help rural communities. Shortly after he arrived in Armenia, Azerbaijan launched its assault on Artsakh – and my son stayed to help displaced refugees. Prior to the blockade, he was living in Artsakh doing humanitarian work and raising funds for communities impacted by the war. Now he along with his wife and our 16-month old granddaughter have been blockaded for over 100 days."

Assemblymember Chris Holden was joined by Assemblymembers Laura Friedman, Wendy Carillo, Lisa Calderon, Megan Dahle, Mike Gipson, Mike Fong, Tom Lackey, Cottie Petrie-Norris, Eloise Gomez Reyes, Luz Rivas, and Blanca Rubio as co-authors on AJR 1. The resolution is also being introduced jointly in the California State Senate by Senator Anthony Portantino, with Senators Bob Archuleta and Scott Wilk as co-authors.

"Today, AJR 1 passed the Assembly Committee on Judiciary with overwhelming Bipartisan support. I stand with the Armenian diaspora community and my colleagues as we request immediate humanitarian assistance for Armenians in Artsakh and hold Azerbaijan accountable" said Assemblymember Chris Holden.

"Assemblymember Holden has been a longtime friend of the Armenian community. He once again has shown his unwavering support during these trying times, when Armenians in Artsakh are facing extermination by the Azerbaijani government. The Armenian American community is thankful for Mr. Holden presenting a joint resolution calling on the Azeri government to end its illegal blockade and to hold Azerbaijani government accountable for its relentless aggression," said ANCA National Board Member Aida Dimejian.

The resolution comes amidst mounting pressure in the U.S. Congress on President Biden to hold Azerbaijan accountable for its brazen aggression against the Armenian people. Representative Frank Pallone (D-NJ), along with Rep. Brad Sherman (D-CA), Congressional Armenian Caucus Co-Chairs Gus Bilirakis (R-FL), Adam Schiff (D-CA), and David Valadao (R-CA) and over 80 Congressional colleagues are leading a bipartisan House Resolution (H.Res.108) condemning the blockade and urging immediate action be taken to guarantee vital humanitarian assistance to Artsakh's 120,000 Armenians, who have been denied access to food, fuel, medical supplies, and other vital humanitarian goods for over 100 days in freezing conditions.

Representative Frank Pallone (D-NJ), founding co-chair of the Congressional Armenian Caucus, also recently led a Congressional letter to Appropriations Subcommittee on State-Foreign Operations Chairman Mario Diaz Balart (R-FL) and Ranking Member Barbara Lee (D-CA) calling for an end to U.S. military assistance to Azerbaijan and urging the provision of $50,000,000 in emergency assistance to Artsakh to meet the humanitarian and recovery needs of the region's 120,000 Armenians, and $100,000,000 in security, economic, governance, and rule of law assistance to Armenia.

AJR 1 will be up for consideration on the California Assembly floor on Thursday, March 30th, 2023.

Since the first day of the blockade, the ANCA and its local chapters have been working with the White House, State Department, and Congressional leaders – urging them to stop U.S. military assistance to Azerbaijan and to send emergency humanitarian assistance to Artsakh. Thousands have already used the ANCA online portal to call, tweet, and write the White House and Congressional leaders to immediately address this enfolding Artsakh humanitarian crisis.